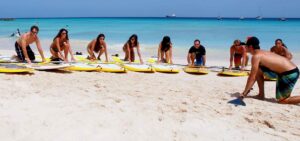 Crawl before you... paddle
Our Instructors are WPA (World Paddleboard Association) Certified and are locals with extensive knowledge of the island and surrounding waters.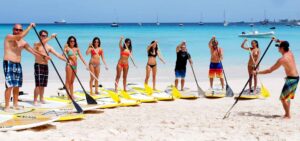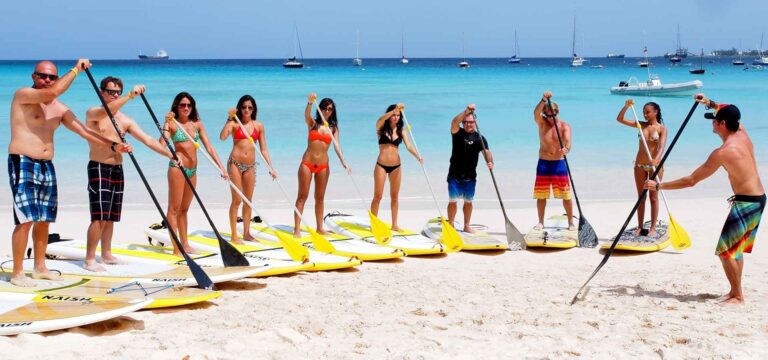 We'll have you up in no time...
Each beginner lesson starts with a 25-minute beach introduction where we teach you the basics of fun and safe SUP'ing.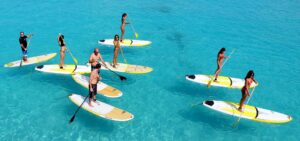 After that, we take to the shallow water and have some fun putting the theory into practice. While out there, I will do my best to point out any mistakes in form or technique that you might have.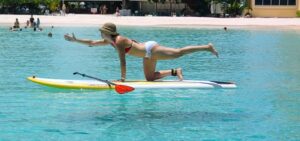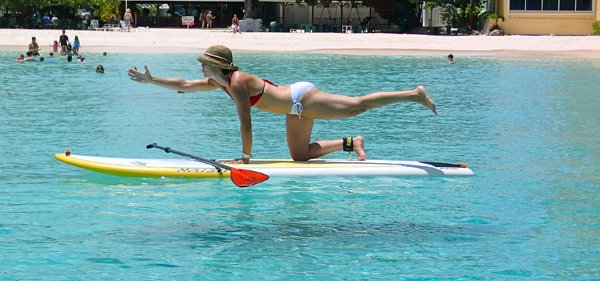 Frequently Asked Questions
I'm a Beginner – how do I start? 

What are the requirements?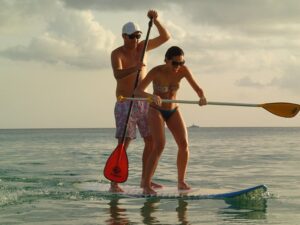 Once you have done your beginner lesson and are reasonably comfortable on a SUP Board, we can try many different things to keep you interested.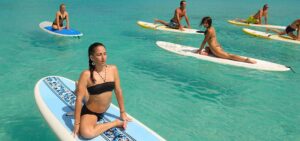 SUP Yoga is essentially yoga on a Stand Up Paddleboard in the water.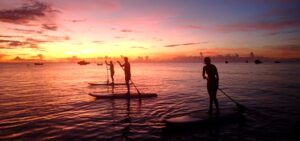 Sunset Paddles are magical
Evening Lessons and Sunset Paddles are more peaceful and relaxing and the sunsets can be stunning!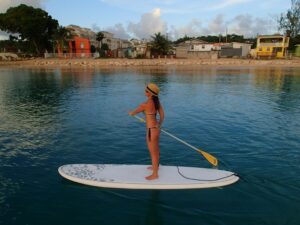 If you have done some SUP'ing before and you just want to rent a board and go at your own pace, call me for my location and come grab a board and go!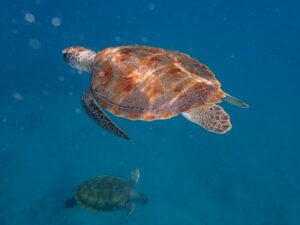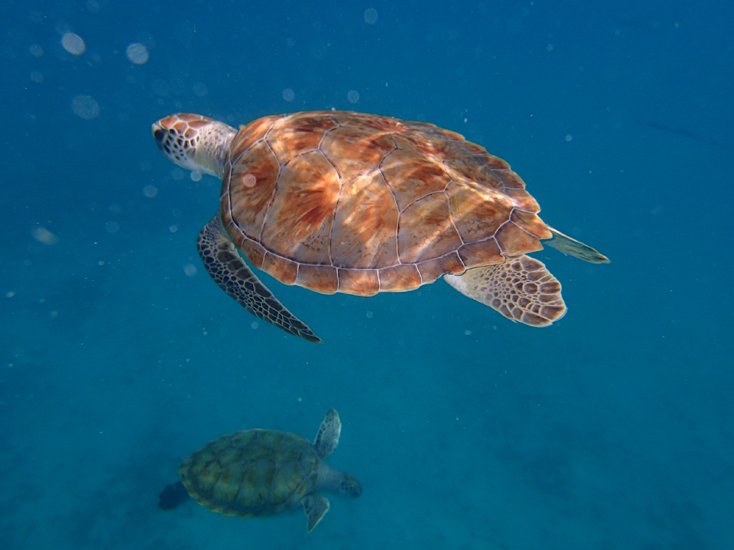 Combine a nice Stand-Up Paddle (SUP) and snorkel tour with swimming with the sea turtles along Barbados' south and west coasts.