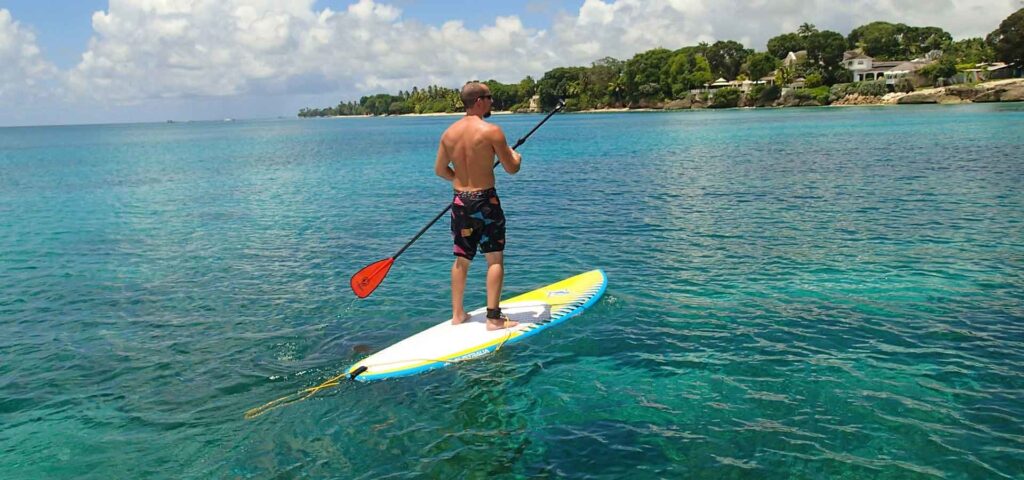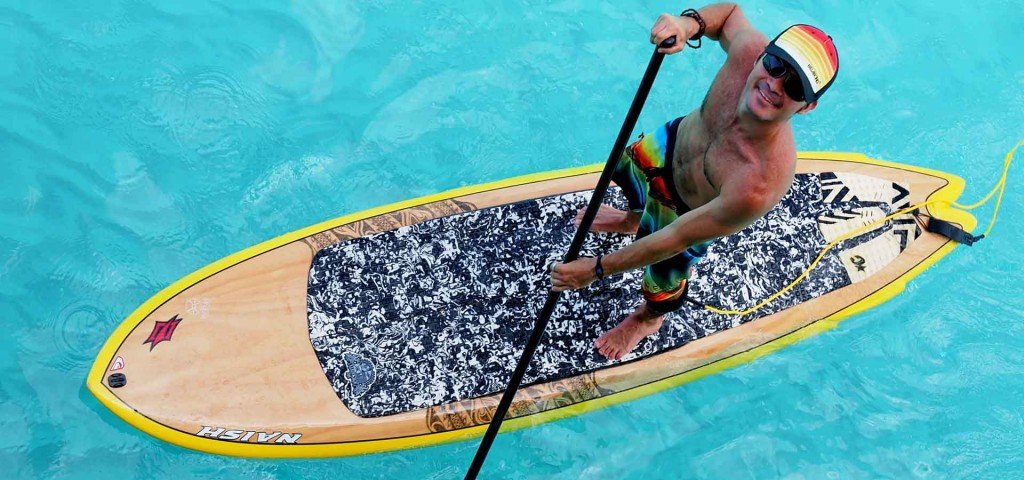 SUP Surfing and Yoga are two of the most popular extensions of Stand Up Paddleboarding in recent years and we are blessed in Barbados to be able to offer both.
Once you have mastered standing, paddling, and turning the board, you might want to try Surfing on a SUP Board. Our sister company – Surf SUP Barbados was set up to help you with that.
We stock a few high-performance SUP Surfboards for the advanced riders, but we welcome the beginners and intermediate Wave riders looking for the thrill of surfing with a paddle in hand on a big stable board.
These lessons are usually done one-on-one or in small groups of 4 or fewer. This allows me to focus on helping you catch as many waves as possible while you are out there.
Locations are based on the paddler's skill or experience, but most people are happy for nice small waves that they can catch and get the feeling of balancing the board while riding a wave!
Lessons start on the beach and include a refresher on paddle technique and water safety with some new stroke variations and turns thrown in.
A brief lesson on waves (for beginners), surf etiquette, and safety are also included and I try to explain the specific break and where you should try to be in the line-up.
For questions about SUP Surfing or Lessons call Ryan on +1 (246) 243-7878 or email him directly on our Contact Us page.
Locations: Vary

Best Time: according to tides and specific location

Requirements: You must be in relatively good fitness or shape and be able to swim well. No previous Surfing experience is needed, but you must have completed at least one beginner SUP Lesson. Sunscreen and Rash Guard are highly recommended.